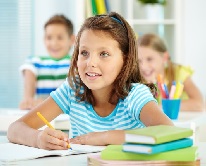 Why to Learn?
Today's children can benefit immensely from learning a second language, and studies show that the earlier they can begin learning a foreign language, the better! As the world marketplace of ideas and trade becomes increasingly globalized, those who do not keep pace with its linguistic demands will find themselves at a disadvantage. As a bonus, children who can communicate in more than one language also display more creativity and self-confidence. What a great gift to give one's children!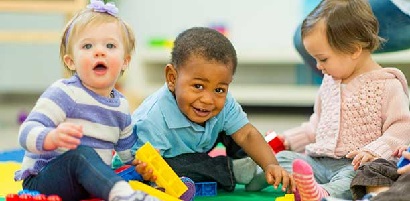 Private and group classes – Foreign Languages for Kids and Summer classes.
Come and have fun when learning Foreign Languages!
Ages: 2-6 & 7 to 12
Learning Objectives Ages: 2-6
The children will be exposed for the first time to a new language and culture. This class is designed to develop strong communication skills, work on basic grammar structures, to develop listening skills and to build a vocabulary through hands-on activities, hand-craft activities, educational games, songs, projects, and stories.
Learning Objectives: Ages: 7 to 12
The main objective is to develop strong communication skills. Children will discover a Foreign Language and Culture, approaching grammar with basic concepts and acquire new vocabulary trough different interactive activities, stories, tales, little songs and educational games. Also, children will develop listening skills since the emphasis is on oral communication.
The different activities will include:
Speaking and listening through recorded dialogues

Acquiring new vocabulary, new grammar and new sounds and intonation (phonetic).

Conversing, using simple structures. Learning the different sounds of letters (phonetic)

Listen and understand the Foreign Language Vocabulary. Understanding a story

Initiation to the basic grammar structures, punctuation (e.g. the phrase, the adjectives, The Noun, etc…)
There are 5 components in the Curriculum:
Grammar

Vocabulary

Listening/Speaking

Reading/Writing

Culture

Schedule (Day & time) for the weekly class will be available as soon as the group is gathered.
The duration of these classes are the whole semester. You can enroll by month, or bi- monthly, or for the whole semester.
When the Registration starts? By appointment.
Foreign Language Summer Classes for Children
Come and have fun when learning Foreign Languages!
Spanish, French, Italian classes: once or twice a week.
What
Arts and crafts, a variety of hands-on activities, games, cooking classes, prizes, storytelling, specialized instruction in Italian, French or Spanish. Snack provided.
Ages: 7 and up
When the Registration starts? : Now from 9:00 a.m. to 4:30 pm by appointment.
Registration deadline: One week prior to each session.
Contact us by email or by phone for more information